Peroxisomal pathways for Neurospora_crassa
How to display the Peroxisomal pathways of your organism of interest.
Choose a pathway from the list below.
Move your cursor over the gene of interest, function or disease on the pathway image. A tooltip will appear showing a brief description if the item has been identified. Otherwise Non-identified will appear.
Click on a identified gene, function or disease to retrieve full information.
---
Peroxins and other PMPs
Move your mouse pointer on the image, it will change form on clickable areas
---
Lipid metabolism
Move your mouse pointer on the image, it will change form on clickable areas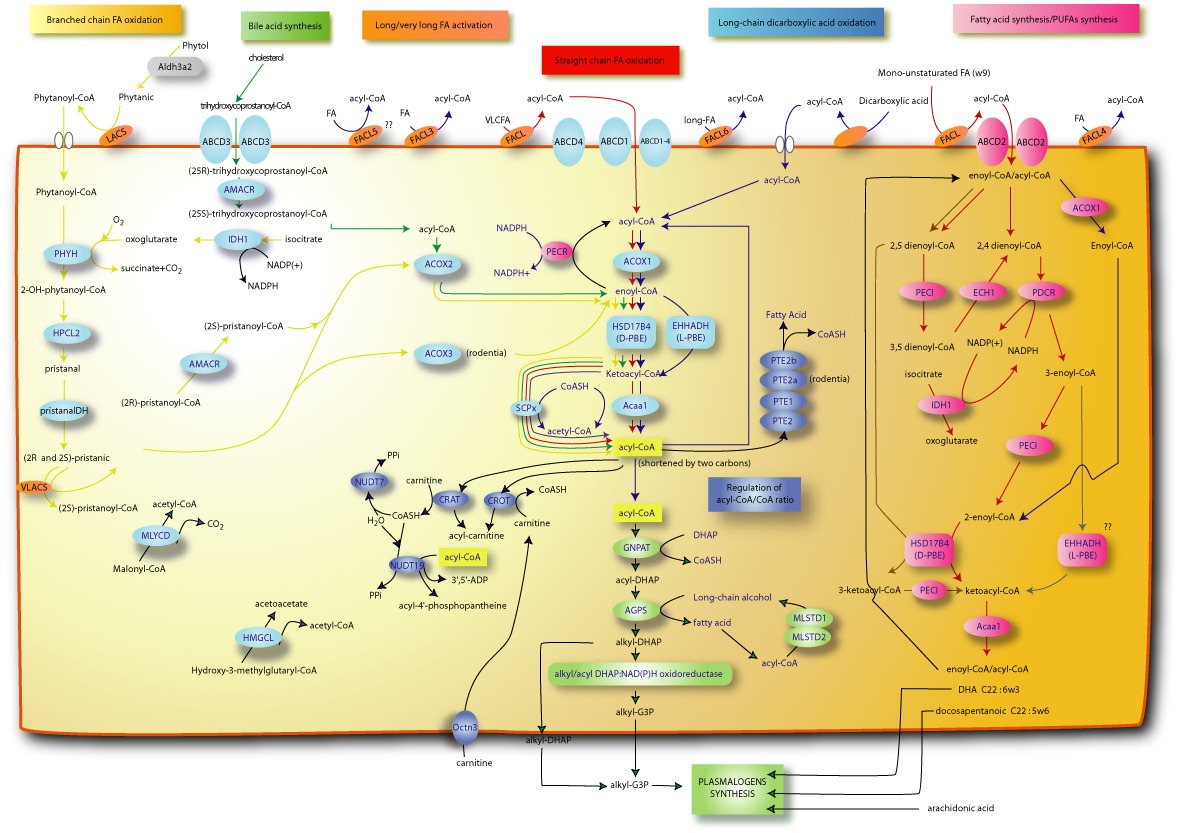 ---
Glyoxylate and dicarboxylate metabolism
Move your mouse pointer on the image, it will change form on clickable areas
---
Diseases
Move your mouse pointer on the image, it will change form on clickable areas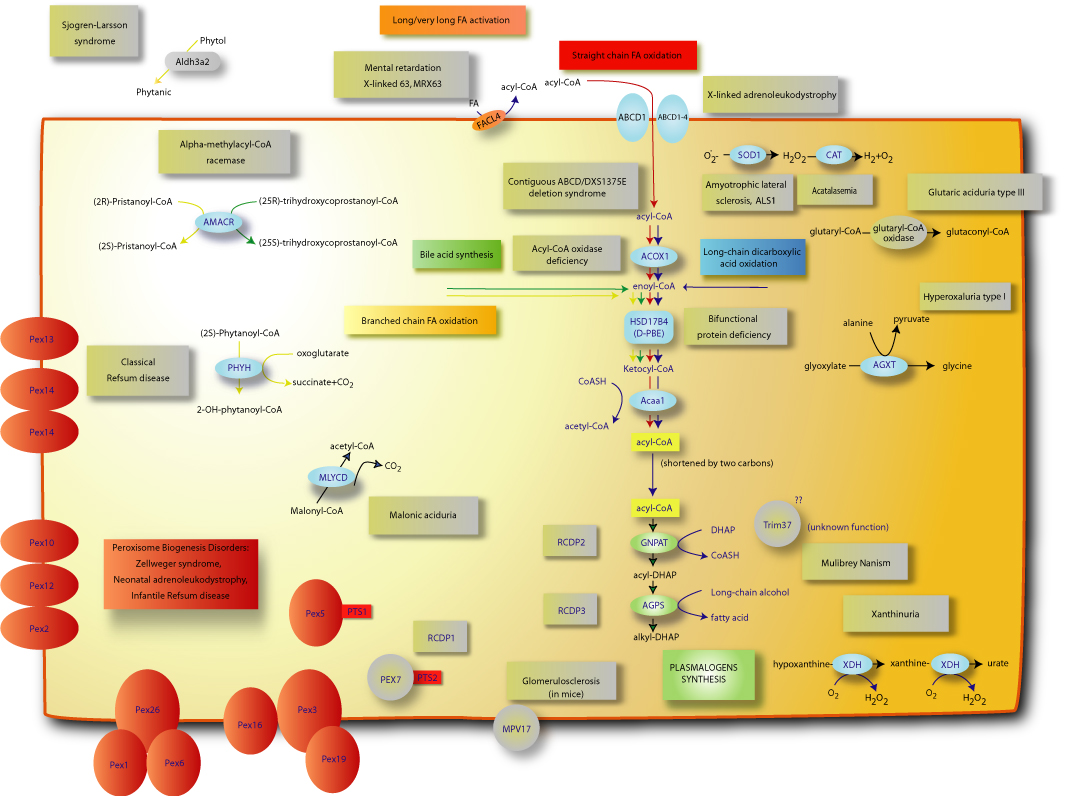 ---
Antioxidants
Move your mouse pointer on the image, it will change form on clickable areas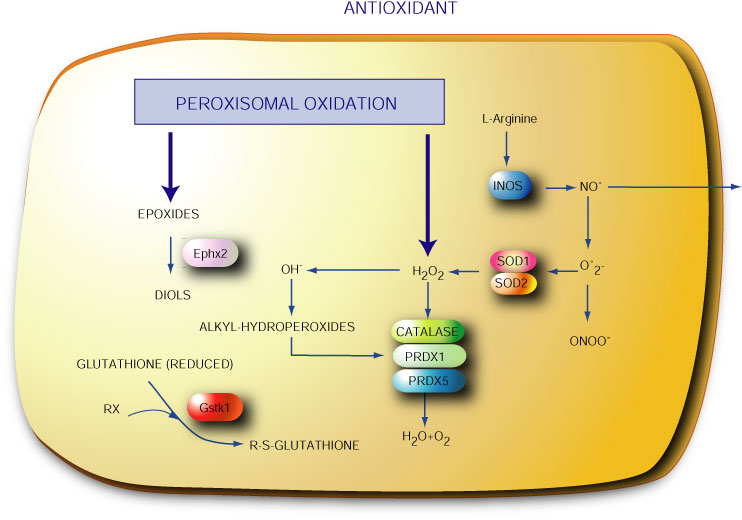 ---
Aminoacid-protein degradation, purine and retinoid metabolism
Move your mouse pointer on the image, it will change form on clickable areas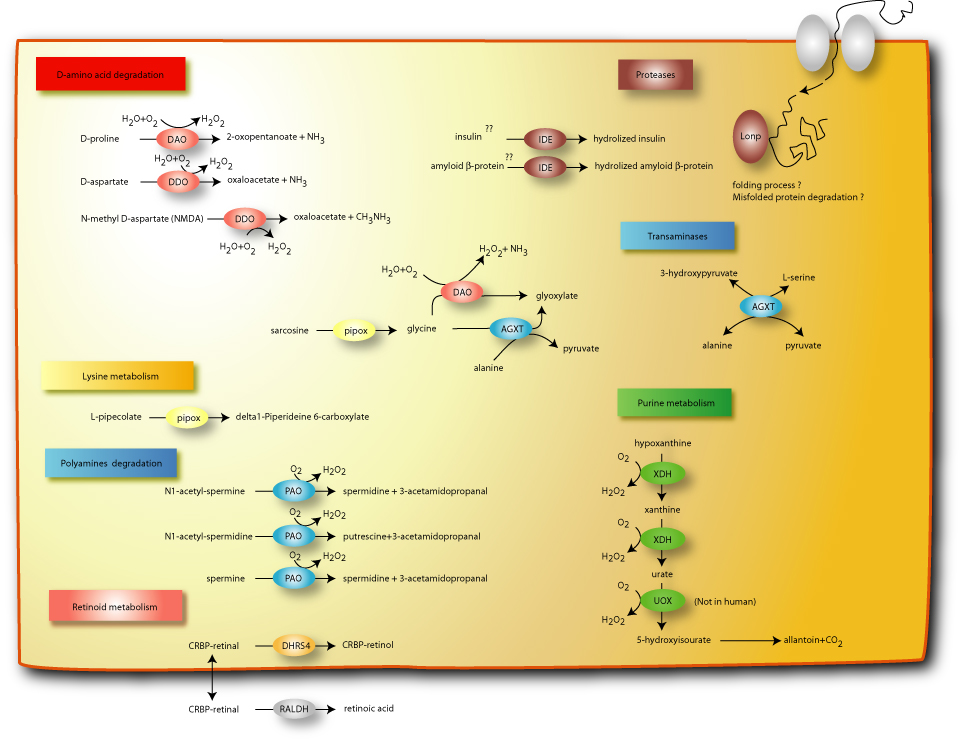 ---